Montgomery County Beekeepers Association
Montgomery County, North Carolina
Montgomery County NC Beekeepers meet on the third Thursday of each month except July and December at 6:00 pm in the multipurpose room of Montgomery Community College, 1011 page St, Troy NC.
Whats going on in our hives right now?!
Does your brood pattern look like this?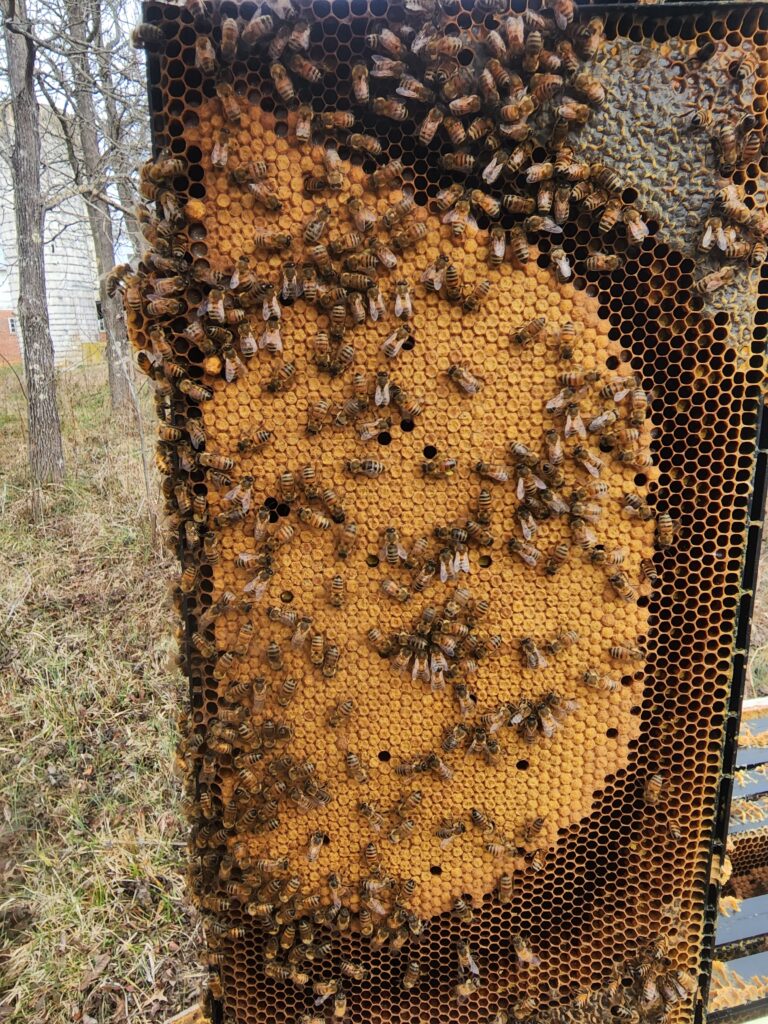 See anything odd for January 18th on this frame?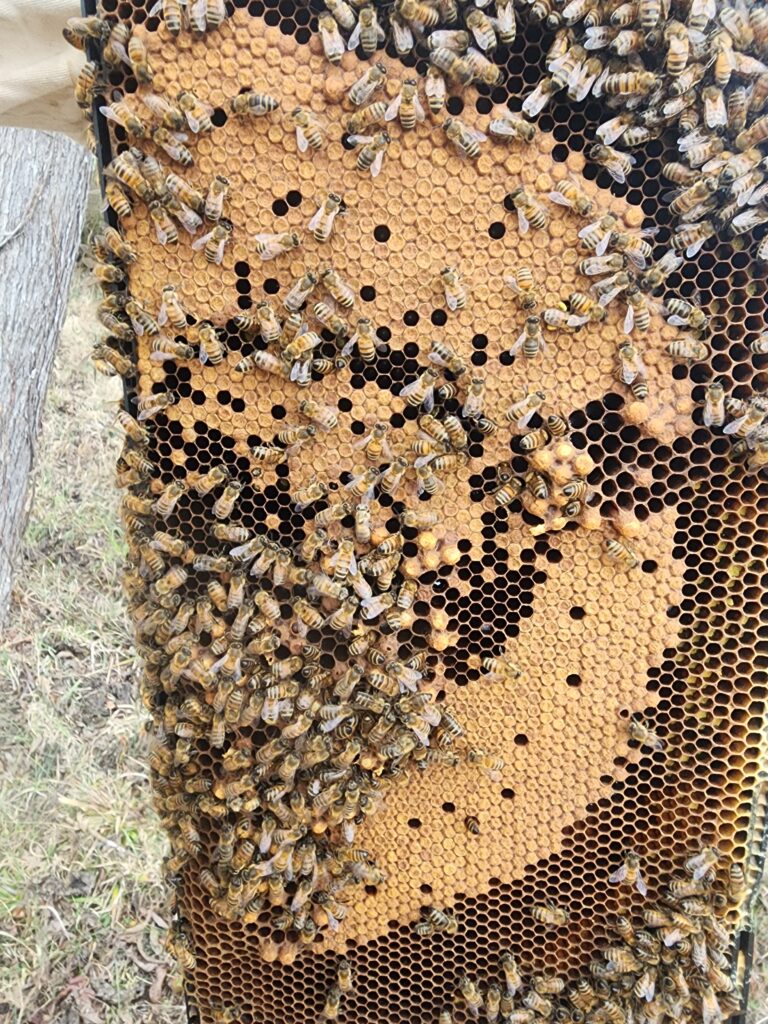 Do your bees have enough food to hold them till Spring?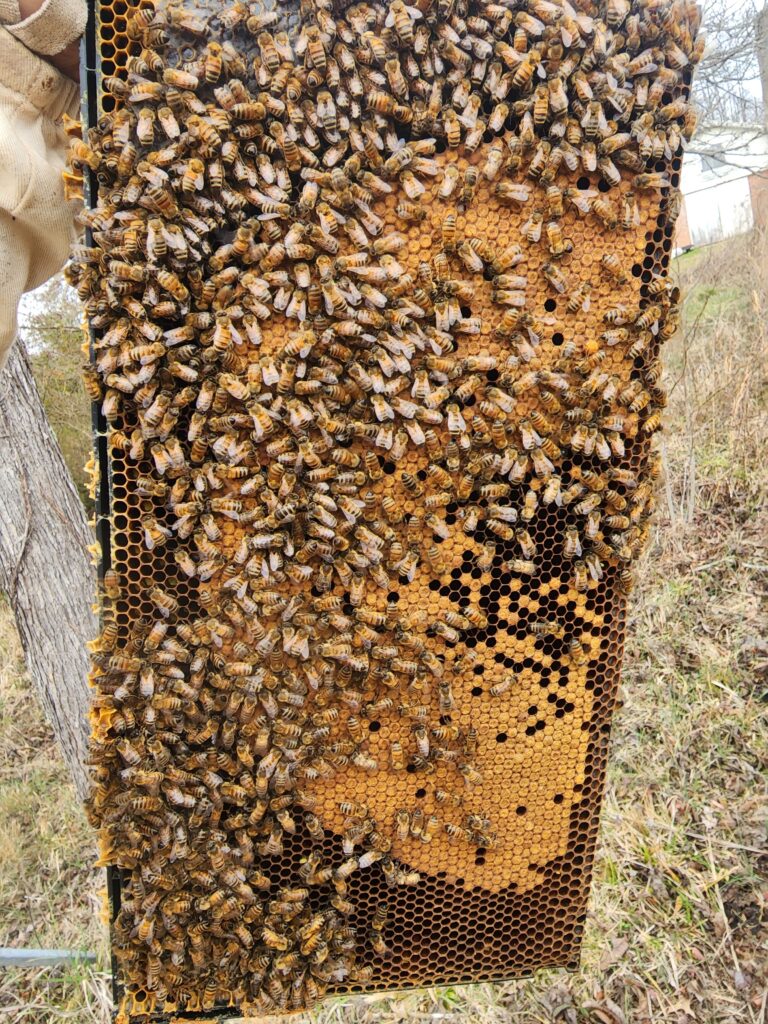 Want to see what your area looks like from your bee perspective? Try the Beescape tool. It will tell you how your area is for your bees!!
What is the new vaccine for American Foulbrood?
Read about it here!!!
Have you read about the advantages of sunflowers and Varroa? To learn, just click the sunflowers!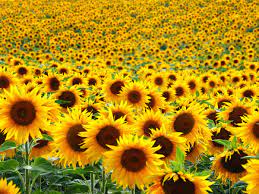 Ruppert's monthly calander of beelievable events
Do you need help with a swarm or Honeybees in your house?
Contact the North Carolina extension office who has a list of experienced beekeepers who can help.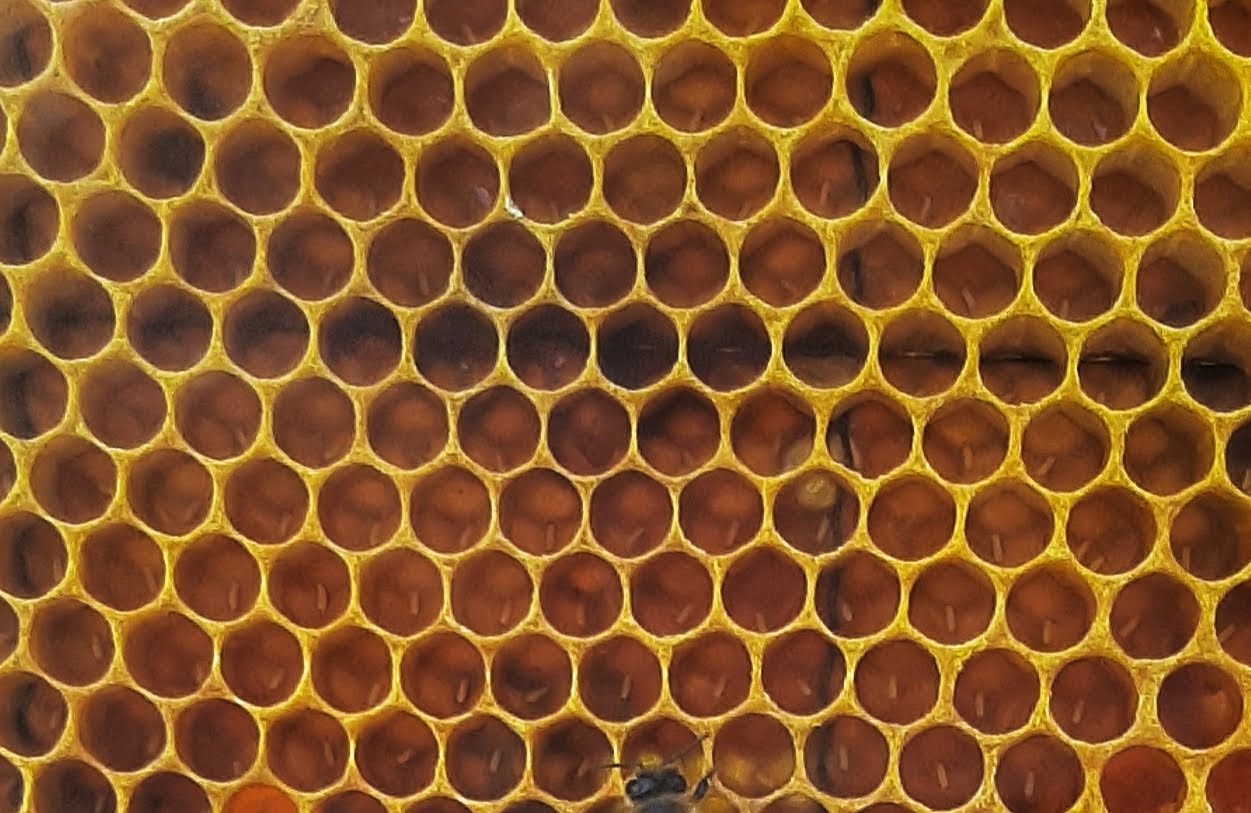 Have a question for beekeepers?
Send a question through Facebook.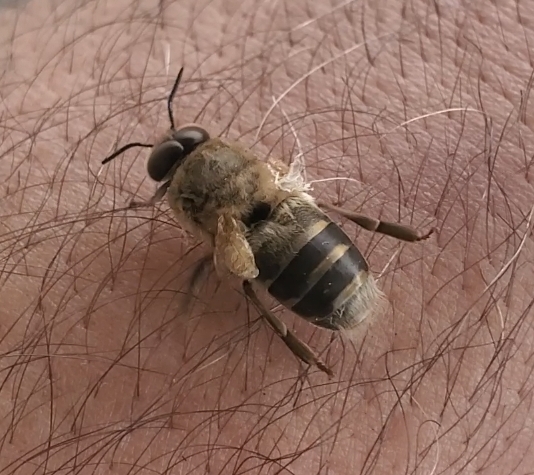 Honeybee Health Coalition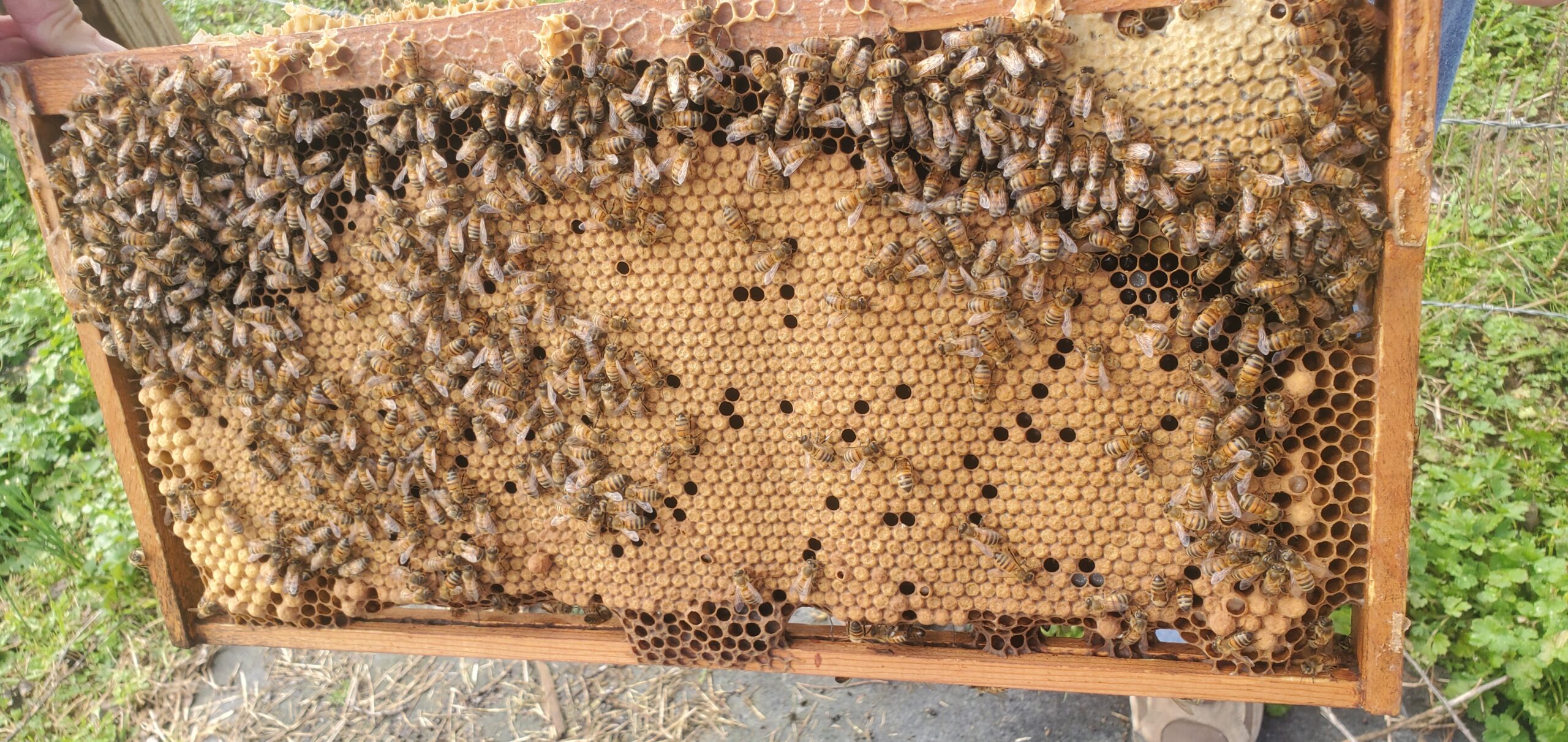 Online beekeeping higher learning
Want to get a great start in beekeeping?
Join our own NC State Apiary Inspectors begining Beekeeping class!!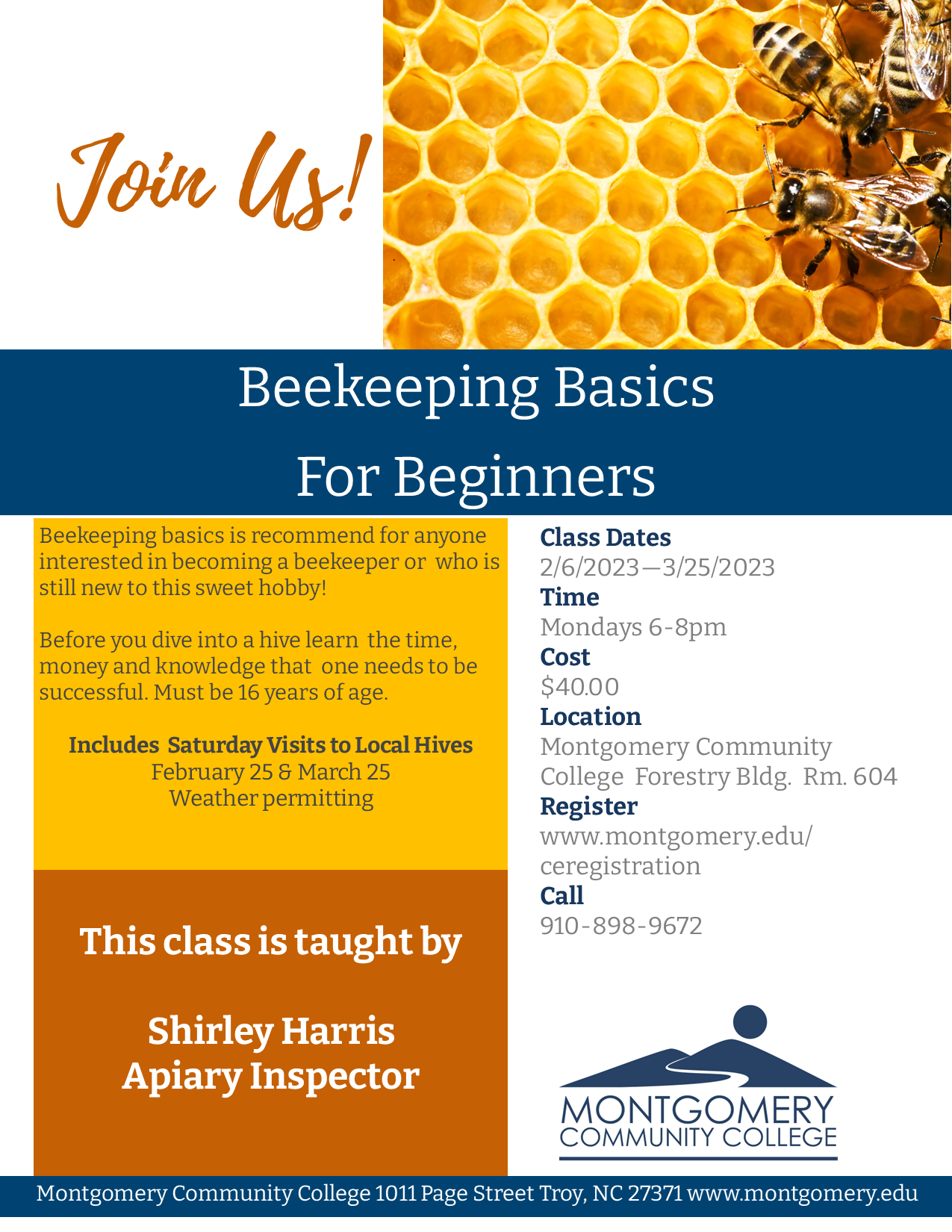 What's blooming Montgomery County?!? 
Here's some of what we're seeing that the honeybees forage for pollen and/or nectar 
Golden Rod
Rag Weed
For the bees! Try to have something blooming at least for the dearth. Whether in pots or in plots,  garden beds, or by the roadside…they'll find it!
What's blooming in your neck of the woods  in Montgomery County?
Let us know!
"Honeybees don't read the books."